Deacon Suzanne Peat
Pastoral care for the Weardale area along with the Superintendent.
Contact Form
Words

from our ministers
Rev.Chris Humble

Deacon Suzanne Peat
Micah Ch.6 v.8 "Act justly, love mercy, walk humbly with God"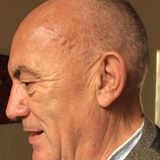 Rev.Ray Anglesea.
Rev. Janet Titterton
John ch.15 v12 "Love each other. Just as I have loved you, so you should love each other."
Thought

for the month.

John Ch.10 v10 "I have come in order that you might have life - life in all its fullness."