Rev. Christopher Humble
Superintendent Minister
Contact Form
Words

from our ministers
Rev. Christopher Humble
Acts Ch. 2 v.42 "they devoted themselves to the apostles's teaching, fellowship, breaking bread and prayers"
Rev. Bruce Sawyer
Micah Ch6 v8 "he has shown you, O mortal what is good. And what does the Lord require of you? To act justly and love mercy and to walk humbly with your God"
[column one-half]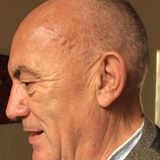 Rev. Ray Anglesea
Matthew Ch.1 v23 "The virgin shall be with child and will give birth to a son, and they shall call him Immanuel - which means - "God is with us"
Thought

for the month.

John Ch.10 v10 "I have come in order that you might have life - life in all its fullness."